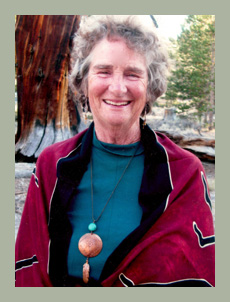 Anne Stine, MA, MFT
(California License MJ19177)
(541) 488-4899
Anne is founding director of Wilderness Rites (1989) and is an experienced Marriage, Family therapist licensed in both California and Oregon. She practices as an ecotherapist, psychotherapist, rites of passage guide, mentor and consultant. Her programs today offer initiatory earth-based healing rites and practices that assist people to reclaim their place within the wisdom and cycles of nature and have been offered in the wilderness settings of California, Idaho and Oregon as well as several universities (for more info see the Programs page: Earth-based healing practices, etc.). In addition to teaching, guiding and training others in the ways of earth rites and the human-nature relationship, she offers consultation, mentoring and guidance practice for individuals and groups. For more information contact Anne on the 'contact' page of this web site.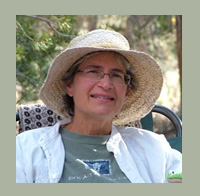 Susanne Petermann
Susanne has studied and travelled extensively in Europe and North Africa before settling in Oregon. Her journeys became inward when she discovered the vision fasting ceremony in 1993. She has published a book of translations of Rilke's poetry and continues to write, translate and quest.