WILDERNESS VISION QUESTS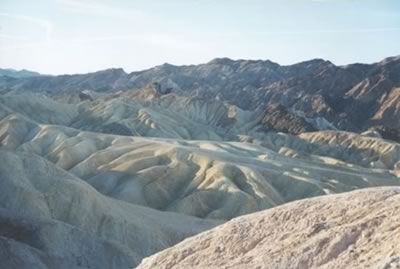 I am clearing a space--
here, where the trees stand back.
I am making a circle so open
the moon will fall in love
and stroke these grasses with her silver.
I am setting stones in the four directions,
stones that have called my name
from mountaintops and riverbeds, canyons and mesas.
Here I will stand with my hands empty,
mind gaping under the moon.
Morgan Farley
THE WILDERNESS QUEST is an ancient rite of passage which ritualizes life's transitions in a meaningful way and in solitude on the earth. It is a deep calling within the heart to leave one's daily life and return back to the earth for renewal, guidance, and clarity as one's Self is reflected in the natural environment. Each quester returns empowered by her/his own way, which becomes the gift to ones life and community.
P R E P A R A T I O N
CONCEPTION
This stage begins with your decision to quest. You will prepare yourself to leave your home and daily life. In preparatory meetings, we will cover such areas as: self-generated ceremony, the Four Shields of Human Nature, community building, equipment, fasting, terrain and psychological tools.
This stage also includes the journey to the wilderness, establishing base camp and your own questing site. We will provide safety procedures, wilderness ethics and guidance in minimal impact camping. No prior experience in any of these areas is necessary.
T H R E S H O L D
TRANSFORMATION
This is your solo time on the earth. After passing through the threshold circle you will enter the sacred realm where you will spend from two to four days and nights in your place of power. You will be with yourself on Grandmother Earth. Through self-reflection, ceremony, and the mirror of the natural world you will seek your soul's vision or truth to bring health and renewal to your life and community.
E M E R G E N C E
BIRTH/REINCORPORATION
This phase begins with your passage back out through the threshold circle and into your questing community. A council of elders will assist you to incorporate and ground your threshold experience through storytelling and ceremony. This is the most challenging part of the quest as you take the teachings from your time on the earth back to your daily life. The wilderness quest is offered for women of all ages and for elder women only.